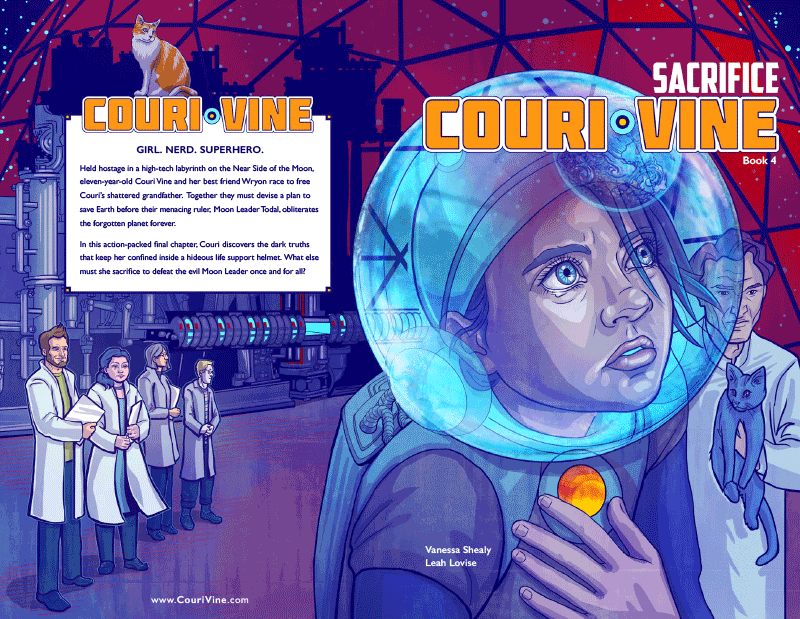 Book 4 Sacrifice ends the first series of Couri Vine.
Held hostage in a high-tech labyrinth on the Near Side of the Moon, eleven-year-old Couri Vine and her best friend Wryon race to free Couri's shattered grandfather. Together they must devise a plan to save Earth before their menacing ruler, Moon Leader Todal, obliterates the forgotten planet forever.
In this action-packed final chapter, Couri discovers the dark truths that keep her confined inside a hideous life support helmet. What else must she sacrifice to defeat the evil Moon Leader once and for all?