Precious works of artwork are often found in the kitchen! The intricate stories, simple drawings, and daily achievements of our kids are traditionally found displayed on the refrigerator. Mementos pile up fast and refrigerator real estate becomes scarce. Most parents want to save every last scrap. However, eventually, some of those sentimental masterpieces get destroyed or lost.
Keep your kids' compositions safe and accessible with this app from Sharp Talon, Infinite Refrigerator! UI/UX design by Leah Lovise.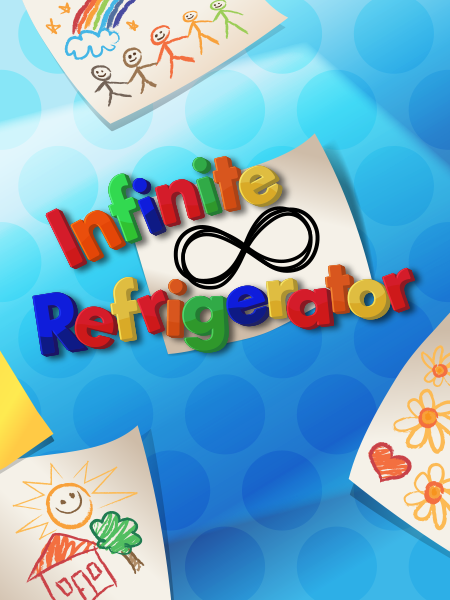 Infinite Refrigerator is a simple way to store your child's refrigerator art on your iPad. Open the application and you are greeted by a colorful splash page and the Hall of Fridges where you can choose from a range of different refrigerators. Each personalized refrigerator housed in the Hall of Fridges acts as an album, making it easy to date and organize by child and/or school year.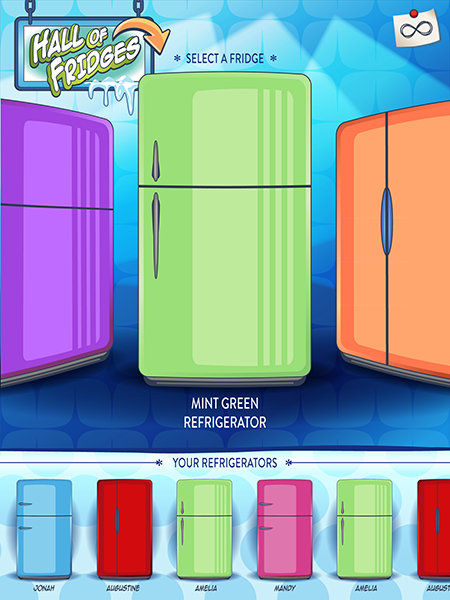 Select a magnet in your virtual kitchen and you are prompted to take a photograph or upload a picture of art. Here, your child can title their work, write a description, and even record themselves telling a story about what it means to them.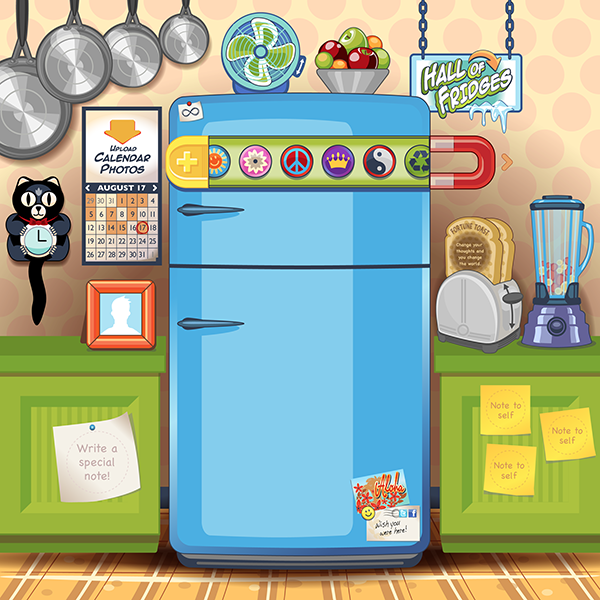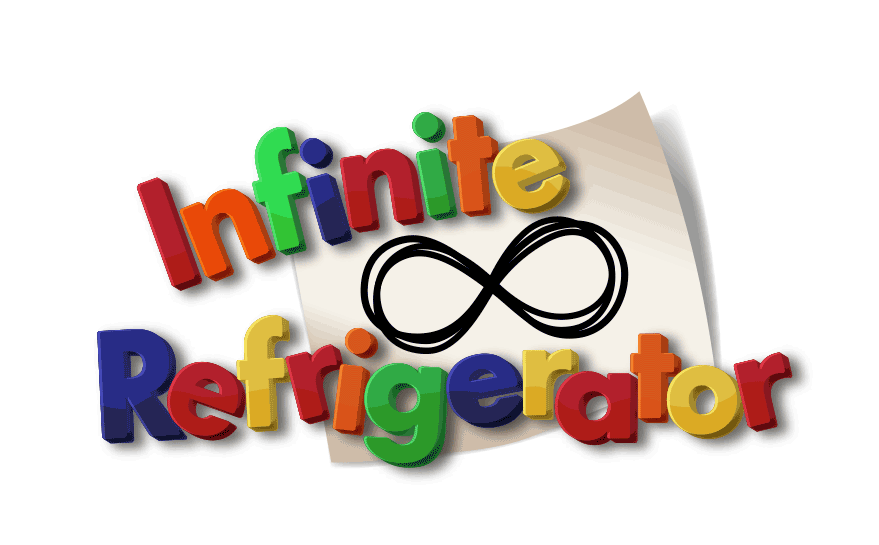 Inspired by kitchens from the 1950s, the design includes a vintage fridge and playful appliances that invite the user to interact. A blender can turn on with a tap, pots and pans act as percussion, a functional wall calendar organizes each upload, and the toaster pops out wise quotes burnt into a slice of bread.
Those fleeting memories and keepsakes from your child's school years can now be organized and stored safely with this new iPad App. Infinite Refrigerator for children and parents keeps those special moments accessible for years to come.